Whether your in-laws are coming to stay for the weekend or you're leaving the husbands at home and hitting the city for a girls' weekend, here are some great ideas for a 10/10 weekend with…
The Girls
There's nothing quite as fun as packing some nice clothes, saying goodbye to what would otherwise be very average weekend plans and travelling to the city with your favourite girlfriends.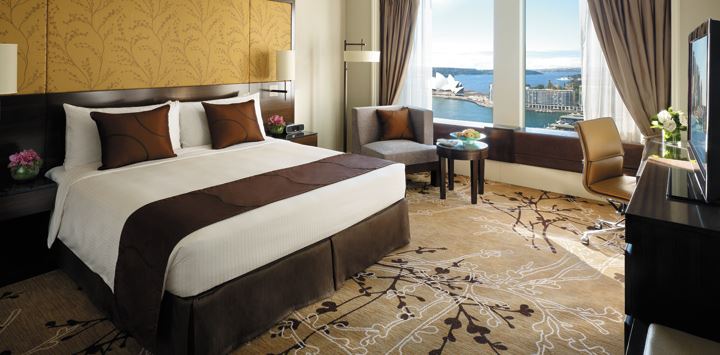 The word budget often goes out the window on a girls' weekend, and if you've thrown all care to the wind, why not stay in a luxurious hotel?
The city has plenty to choose from, with the InterContinental, Shangri-La, The Grace and Four Seasons just to name a few.
Once you're settled, you've got a wonderland of restaurants, bars, shops and activities to choose from.
A great Saturday combination for your next trip could include browsing the Rocks Markets, lunch at Blackbird in Darling Harbour, an afternoon massage at The Last Resort organic detox spa, followed by cocktails, dinner and a show at the Opera House.
The Significant Other
It's nice to treat your partner to a weekend away every once in a while, especially if kids are part of the picture – so drop them off at nan's and get ready for a great weekend away.
Whether you want to spend the whole weekend just you and your plus one is up to you, but a couple's weekend in the city can be a great chance to catch up with friends you haven't seen in a long time.
Of course every restaurant in the city would be happy to prepare a special table for you and your loved one, but why not try something a little different?
Pack a picnic and head to one of the many great vantage points overlooking the harbour, such as Mrs Macquarie's chair in the Botanic Gardens.
Another great idea is to visit somewhere you've never been, like art galleries or local markets, so you can discover what they have to offer together.
The Parents
Whether it's Mothers Day, or your new in laws are coming to stay for the weekend, why not make it one to remember?
Keep in mind that trekking around the city might not be the best idea for those in their golden years, so always keep a look out for easy access transport such as light rail, ferries and buses.
On the same note, your parents are probably not as young as they once were, with many preferring an early night – if that's the case why not make it a lunch date?
A fantastic way to end a great weekend with the folks is a sunset cruise on the harbour, complete with easy listening music and champagne.
If you've got more ideas for a great weekend in the city, let us know in the comments.