If you've never been out for a night at the theatre, here's a beginner's guide to the marvellous wonder that is Sydney's live performance scene.
Where do I start?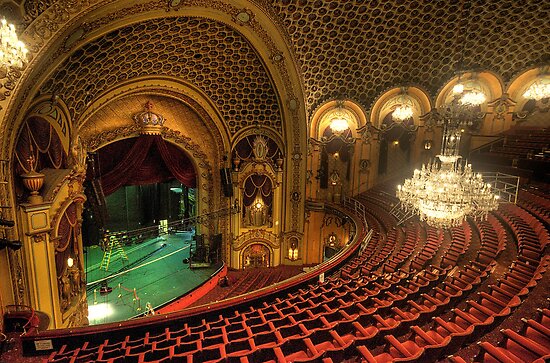 Alongside the hundred and one movie theatres in Sydney, there are several beautiful and luxurious theatres that will turn an ordinary performance into a spectacular one.
The first one that comes to mind for everyone is of course the Opera House, and it certainly lives up to its reputation as an Australian icon.
But beyond the harbour and further into the bowels of the city are many other equally grand theatres – many which aren't even noticed from the outside.
To name just a few, there's the Sydney Theatre in Walsh Bay, Sydney Lyric in The Star casino, The Capitol Theatre in Haymarket, Belvoir St Theatre in Surry Hills and The State Theatre on Market Street.
What is there to see?
While Romeo and Juliet will never die, don't worry if you're not a Shakespeare fan, because Sydney theatre culture is extremely diverse.
From plays on biblical stories, to fairy tales, ancient and modern history, confronting moral issues and every era known to man.
If you're a cult movie lover, there are even many stage adaptations of popular films, including Edward Scissorhands, Dirty Dancing and Billy Elliot.
If acting isn't really you're thing, then maybe you'd be more interested in the legions of dance performances on offer, including ballet, cabaret, bollywood and contemporary.
Not a dance fan either? There's still something to tickle your fancy – choose from choirs and symphonies, comedians, magicians, traditional Aboriginal performances, multi-aesthetic shows and more.
Can I afford it?
The short answer is yes.
The long answer? It depends.
Shows may have the option of choosing your seat, in which case a better view = more expensive. They may also offer additional extras, such as dinner and drinks, a night in a nearby hotel, a programme signed by the cast, etc, etc.
Something else to consider is when you buy your tickets, often the earlier the better. In most cases, you'll find that pre-purchased tickets will be a fraction of the price of door tickets, so come prepared.
In an effort to encourage patrons, many theatres and companies offer special deals like 2 for 1, group discounts or discounted matinees, so shop around before you buy.
Tickets range anywhere from $30 to $300 depending on the scale of the show, the company behind it and how many shows they are doing. As a general rule of thumb, kids under 2 get in for free, but restrictions may apply for children's performances.