If you're ready to bring a bundle of furry joy into your life, do the right thing and consider adopting – a decision that could spare a life and change yours for the better!
Adopt, Don't Shop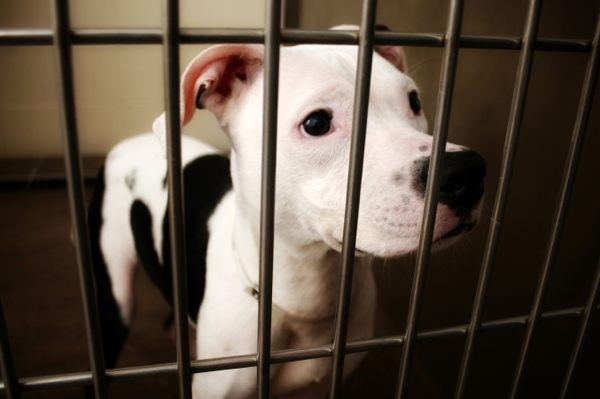 While the RSPCA has been creating awareness of overbreeding and neglect and saving thousands of animals from being euthanised for decades, the issue of unwanted pets remains a prominent one, especially in metropolitan areas like Sydney.
Families allowing their un-desexed pets to breed, whether to show their kids 'the miracle of life' or make money selling puppies, otherwise known as "backyard breeding", has been a significant cause of unwanted pets.
While less common in Australia than the US, "puppy farms" where dogs are kept in shocking conditions may be used to populate pet shops, many of which are unaware of the poor conditions the puppies originate from.
Unfortunately these senseless actions, in addition to people choosing unsuitable dogs for their circumstances, results in NSW shelters alone having an annual intake of around 60, 000 unwanted dogs, with up to 30% being euthanised. When you look at it that way, can you really choose buying over adoption?
A Second Chance
Luckily for pups that are left out in the cold, there are numerous organisations in Sydney working tirelessly to ensure that they all end up in loving fur-ever homes.
The two largest entities holding dogs which can be adopted are local council pounds and NSW branches of the RSPCA – but due to the constant influx of dogs, they are unfortunately forced to euthanise perfectly healthy animals regularly.
That's where adoption organisations come in – they take dogs at risk of being put to sleep and house them in shelter or with fosterers until they are able to be adopted.
Just a few of the most prominent dog adoption agencies in Sydney include Big Dog Rescue, PAWS, Pet Rescue, Renbury Farm and Doggie Rescue.
Take in a Retired Athlete
Most of all, I must give a plug to the dog which is in great need of a loving home but is so often discarded for the most senseless reason – the greyhound.
Overbred for racing, retired after a year or without even making it to the track, many greyhounds are faced with uncertain futures, a real shame for a breed which is placid, needs surprisingly little exercise and makes a wonderful family pet.
Greyhounds very easily adapt to the life of a normal dog, where the most difficult part of their day is choosing where to sleep – a past time that tends to occupy up to 20 hours a day!
There are several large organisations involved in greyhound rehoming in Sydney, including Greyhounds as Pets (or GAP NSW – a program funded by Greyhound Racing NSW), Greyhound Rescue and Every Greyhound, a national database of greyhounds waiting to be adopted.